The Tampering Period seems as useless as Ellen Degeneres at a men's  bathroom glory hole. Just move up the start of the official FA date for crying out loud. The league office is a bunch of DINKS. 
Case Keenum Goes to Broncos
Y-A-W-N. Denver fixed their main need with this move but the biggest storyline now is Kirk Cousins. I think Keenum is fine. This isn't a wow move but their previous QBs have been mistaken for Weekend at Bernie's so this will do. With Keenum off the market, The Vikings and Jets are going to have a hell of a tug-of-war for the ex Redskins QB. Unless Jets throw the monetary kitchen sink at Captain Kirk, Vikings seem like the perfect landing spot. He will have offensive weapons, a good O Line, and a hell of a defense. Sure, he will have to deal with Rodgers and the Packers but the AFC East isn't a great spot unless you're playing in Foxboro.
Jags Beef Up Protection for the BOAT 
Jacksonville went out and got themselves a shiny new guard by the name of Andrew Norwell, a Pro Bowl caliber protector. They also gave him Oprah money by making him the highest paid guard in the league: 5 Years, 66.5 mil. Let's hope Bortles takes advantage of this added big ass(et). Meanwhile, according to OverTheCap.com, the Colts are sitting on 72 MILLION of Cap Space like a bunch of beta boobs making as many moves as someone on My 600 lb Life. No wonder Josh McDaniels pulled out faster than teenagers on their parents' couch. Let's take a live look at how Andrew Luck is progressing:
Richard Sherman Goes to Division Rival SF 49ers; Seattle is Imploding
Yeah, this is old. I know. But this move is a huge indication that San Francisco is the new hot spot for free agents. Young stud QB, young, solid defense and a good coach. Sherman is only 29 and adds not just talent but much needed veteran experience and leadership here. Sure, coming off an Achilles injury but still a lot left in the tank. The move made sense for the former Stanford guy. The former member of the Legion of Boom will use his mouth as much as his play to re-ignite the West Coast rivalry. Hey Seahawks fans, your whole team is getting blown up, you mad bro? Bennett goes to the Eagles (who they didn't even need), Earl Thomas on the trading block (IDIOTS), Jimmy Graham will probably be gone, and Kam Chancellor may retire. Pete Carroll is adding a 1000 pack of chewing gum to his Amazon cart as we speak, looking like a man noticeably bluffing at The World Series of Poker. The Browns Are Wheelin' and Dealin'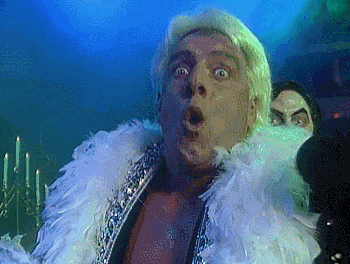 In just a few days, Cleveland had made a flurry of transactions. Trading for Jarvis Landry, Tyrod Taylor, and Damarious Randall while getting rid of their sleeper agent for opposing teams, DeShone Kizer (that was a turnover joke). You can see more on those moves by The Vacation from his piece from the weekend. The Browns' offseason is FAR from over. They still have a whopping 82 MILLION FROGSKINS left in cap space and have 4 picks in the Top 35 of the upcoming draft. They are currently going hard at Nate Solder like a frat boy sliding into DMs of a newly single smoke at 2 AM. The Dawg Pound is about to go from Average to ABSOLUTE SAVAGE. But honestly, probably still just a little average, maybe they win 5 games, IDFK.

Allen Robinson Is Headed to The Windy City
On paper now, the WR corps for Chicago looks like Upside City. But that's all depending on the health of 3 injury prone wide outs. Mitch Trubisky loves himself some titties I mean offensive weapons. 


Tampa Bay Throw Dumb Money at Evans
Listen, Mike Evans is a hell of a WR. Is he worth 27.5 mil a year? Meh, not so much. Especially with the Crab Leg Bandit, Jameis, at the helm. But the NFL Free Agency is a fucking black hole. You either pay up or you need to figure out how to MacGyver the hell out of mid-tier veterans and leverage the draft like a savage GM. 

Speaking of Mismanagement, Let's Check In on Andy Reid and The Chiefs
Giving Sammy Watkins 48 million for 3 years seems desperate. Granted, he had 2400 yards in 3 seasons with the Bills but coming off a sub-600 yard season, this seems like a Brandon Lafell to Bengals type deal. Watkins is uber-talented but I think he's pretty overrated given his expectations coming out of Clemson. Who knows maybe Mahomes knows how to use him with Tyreek Hill, Kelce and Hunt absorbing attention in coverage. Or maybe this is Jeremy Maclin 2.0. Jesus, Andy uses money like he does timeouts. 


UPDATE: Eagles sign Haloti Ngata to 1 Year Deal...Live look at Eagles D Line: